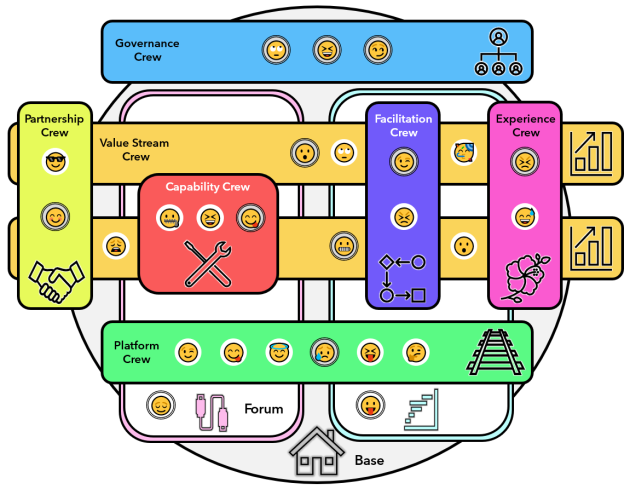 Learning Objectives
What is the unFIX model, and how to apply its patterns?
How do we move beyond agile scaling frameworks?
Prerequisites
Some familiarity with agile and lean methods and principles in general. Deep experience is not necessary, but we won't be explaining basic concepts such as feedback cycles and continuous improvement. 😉
Pioneers Wanted!
In this workshop, we are pioneers in exploring important questions. We won't have all the answers yet. But for sure, we make some crucial steps toward the future of work.
Creator
This workshop is designed by Jurgen Appelo,
author of Management 3.0 and Managing for Happiness
What comes after Management 3.0, SAFe, Holacracy, and the Spotify Model? Well, it's not hard to see in which direction the world is moving: organizations that consist of networked individuals who work from anywhere, who form teams on the fly, who focus on the customer experience (CX), who aim for objectives and achieve results, and make that a whole lotta fun for themselves. Let's unfix our organizations!
The unFIX model is a pattern library that helps you with versatile organization design. Unlike many agile scaling frameworks and self-management methods, unFIX has its focus on continuous innovation and the human experience. It facilitates gradual change, dynamic teams, and an important role to play for managers.
Target audience
Executives, middle managers, human resources, team leaders, agile coaches, product managers, consultants
Event listing